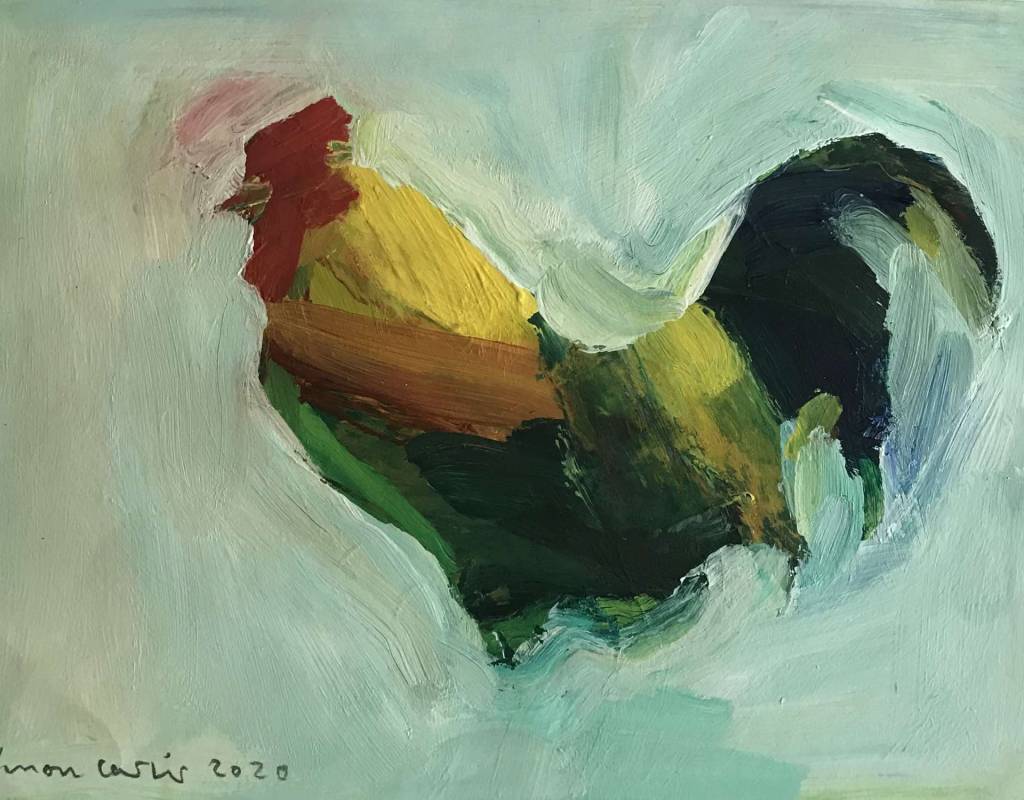 Simon Carter - Lockdown Pictures
During lockdown Simon has been painting a series of small pictures on paper. The subjects of these one off paintings are very different from his normal work - things observed from the kitchen window, in his allotment, in the garden, requests from his granddaughter and every day items that simply took his fancy at the time.
They can be viewed, by appointment 07770 987163,  in my studio - The Garage.
The cost of  a mount, a back board and signed for and insured postage is £20 if required.